Games » Adventure » Abandoned 2023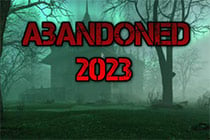 Play
Abandoned 2023
Abandoned 2023
7.748 Plays
For days you have been dreaming about a creepy and run-down house. Tonight it's strange, because you don't wake up when you enter the building. Examine the rooms, look for clues and avoid the ghosts. Can you solve the mystery and escape from the nightmare?
Comments
This game has no comments.
You need to
sign up
to post a new comment.