Games » Adventure » Magic Mirror Escape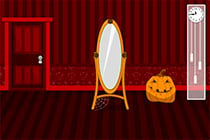 Play
Magic Mirror Escape
Magic Mirror Escape
16.804 Plays
A magic mirror has brought you to a creepy house. You definitely don't want to stay here any longer than necessary. Search the rooms, solve the puzzles and escape from this nightmare. But please be careful!
Comments
This game has no comments.
You need to
sign up
to post a new comment.