Games » Adventure » Spooky Camp Escape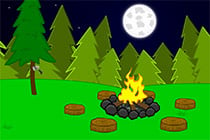 Play
Spooky Camp Escape
Spooky Camp Escape
129.086 Plays
Your parents sent you to a camp for the weekend, and it's really spooky! All you want to do is escape! Look around, see what you can find to help you escape the spooky camp!
Comments
This game has no comments.
You need to
sign up
to post a new comment.