Games » Adventure » Dark Forest Escape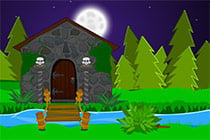 Play
Dark Forest Escape
Dark Forest Escape
26.622 Plays
On the way home, you try out a new shortcut through the forest. After a few hours you have to admit that you are lost. Examine the area for clues and find the right way!
Comments
This game has no comments.
You need to
sign up
to post a new comment.