Games » Adventure » Snow Storm Escape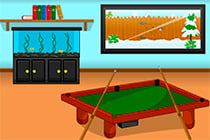 Play
Snow Storm Escape
Snow Storm Escape
6.916 Plays
During the Christmas vacations, you are caught in a snowstorm and are held at a friend's house. One morning, however, your host has disappeared without a word. Investigate the rooms, look for clues and solve the strange mystery!
Comments
This game has no comments.
You need to
sign up
to post a new comment.