Games » Adventure » Escape the South Pole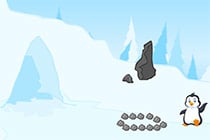 Play
Escape the South Pole
Escape the South Pole
15.937 Plays
After a plane crash, you wake up at the South Pole. You are cold and therefore you should leave as soon as possible. Make friends with the penguins, bears and Inuit. Maybe they can take you home?
Comments
This game has no comments.
You need to
sign up
to post a new comment.