Games » Adventure » Office Building Escape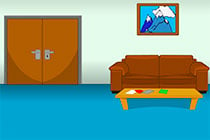 Play
Office Building Escape
Office Building Escape
6.814 Plays
While you were working, you fell asleep in the office. When you wake up, all your colleagues are gone and the door is locked. Search the rooms and find a possible exit before the security catches you!
Video
Comments
This game has no comments.
You need to
sign up
to post a new comment.