Games » Adventure » Happy Forest Escape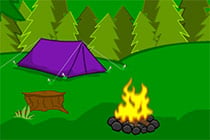 Play
Happy Forest Escape
Happy Forest Escape
94.460 Plays
Your Sunday walk was very relaxing, at least until you got lost. Examine the area and find out if you're walking in circles. Look for clues and landmarks. Can you leave the forest before dark?
Video
Comments
This game has no comments.
You need to
sign up
to post a new comment.