Games » Adventure » Forest Bungalow Escape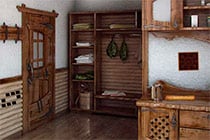 Play
Forest Bungalow Escape
Forest Bungalow Escape
2.973 Plays
The new Escape Room is located in the middle of the forest. The small hut is filled with puzzles and objects. Investigate the various clues and crack the codes! Can you solve all the puzzles and escape from the bungalow?
Comments
This game has no comments.
You need to
sign up
to post a new comment.