Games » Adventure » Dragon Den Escape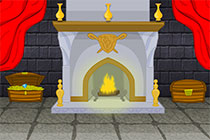 Play
Dragon Den Escape
Dragon Den Escape
8.277 Plays
Together with a knight you were locked in a dragon's lair. Investigate the prison and look for swords, shields and other weapons. Look for a possible exit and escape before the dragon finds you!
Comments
This game has no comments.
You need to
sign up
to post a new comment.