Games » Adventure » Locked in Escape: Firehouse
Locked in Escape: Firehouse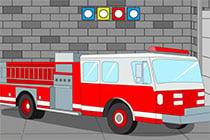 Play
Locked in Escape: Firehouse
Locked in Escape: Firehouse
44.845 Plays
After the party at the fire station, you wake up in the big building totally hungover. You want to go home, but you can't find the exit! Roam through the winding corridors and get outside.
Comments
This game has no comments.
You need to
sign up
to post a new comment.