Games » Adventure » Escape Air Ship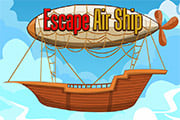 Play
Escape Air Ship
Escape Air Ship
60.154 Plays
Oh no! You have been take prisoner by the crazy inventor. You are being held captive on his newest invention, the air ship! I'm sure you can figure out a way to escape! Right?
Comments
This game has no comments.
You need to
sign up
to post a new comment.