Games » Adventure » Flower Farm Escape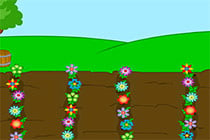 Play
Flower Farm Escape
Flower Farm Escape
13.186 Plays
All alone you find yourself on a farm. How you got here is a mystery to you, but in any case you can not stay either! Explore the surroundings and discover paths and tools that will lead you home!
Comments
This game has no comments.
You need to
sign up
to post a new comment.