Games » Puzzle » Cat in Japan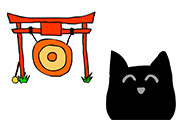 Play
Cat in Japan
Cat in Japan
35.446 Plays
The little black cat has gone to Japan. Because there they say, there is the best sushi. Since the cat has no money, he depends on lying around sushi. Can you find it for her?
Comments
This game has no comments.
You need to
sign up
to post a new comment.