Games » Adventure » Room After Room Escape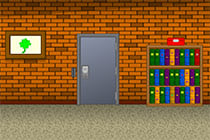 Play
Room After Room Escape
Room After Room Escape
92.720 Plays
This escape room seems to be endless! As soon as you open a door, you will find yourself in a new and locked room. Explore each room and solve the puzzles until you reach the exit!
Comments
This game has no comments.
You need to
sign up
to post a new comment.