Games » Adventure » Mystic Meadow Escape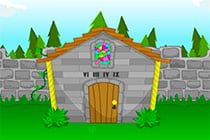 Play
Mystic Meadow Escape
Mystic Meadow Escape
10.777 Plays
An ogre holds you captive in his meadow. He will clear the way for you if you bring him a golden object. Solve the puzzles, deal with the animals in the forest and use the hidden tools. Find something valuable and buy your freedom!
Comments
This game has no comments.
You need to
sign up
to post a new comment.