Games » Adventure » Moonlight Garden Escape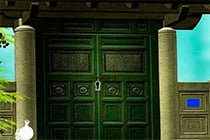 Play
Moonlight Garden Escape
Moonlight Garden Escape
4.898 Plays
At midnight, the evil sorcerers want to sacrifice you to their god. Explore the magical garden and solve the puzzles to open the exit gates. Find all the clues you need and escape before the ritual begins!
Comments
This game has no comments.
You need to
sign up
to post a new comment.