Games » Puzzle » Lighthouse Legend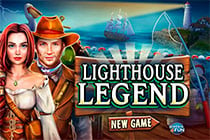 Play
Lighthouse Legend
Lighthouse Legend
2.154 Plays
The abandoned lighthouse is rumored to be cursed. Many adventurers are said to have already lost their lives there. Travel with your friends Kevin, Amanda and Donna to the old building and solve the mystery! Look for clues and solve the mystery.
Comments
This game has no comments.
You need to
sign up
to post a new comment.