Games » Puzzle » Block Collide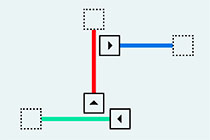 Play
Block Collide
Block Collide
1.422 Plays
A new track plan awaits you in each level. Each block travels unbraked along the track until it reaches the destination. Analyze the positions and send the squares in the right order. You must avoid collisions at all costs!
Comments
This game has no comments.
You need to
sign up
to post a new comment.