Games » Adventure » Farmhouse Escape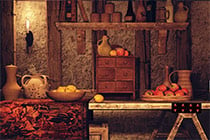 Play
Farmhouse Escape
Farmhouse Escape
9.629 Plays
By mistake, you have locked yourself into an old farmhouse. The door is very thick and probably not destructible. Therefore, examine the individual rooms and hope for a spare key, because no one will be looking for you here!
Comments
This game has no comments.
You need to
sign up
to post a new comment.