Games » Adventure » Escape the Harvest Festival
Escape the Harvest Festival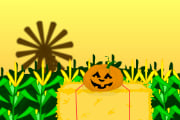 Play
Escape the Harvest Festival
Escape the Harvest Festival
18.223 Plays
You are visiting your grandfather on his remote farm. He goes to town and you want to follow, but take a nap first. When you wake up you are alone and have no idea how exactly to get to town.
Comments
This game has no comments.
You need to
sign up
to post a new comment.