Games » Adventure » Prison Escape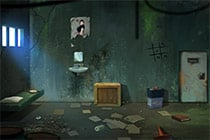 Play
Prison Escape
Prison Escape
156.043 Plays
You find people with prison experience exciting? Why not become one of them on a trial basis? Imagine you are locked up in a rather unusual cell. All you want is to get out of here. Look for clues that will help you open the door.
Video
Comments
This game has one comment.
You need to
sign up
to post a new comment.