Games » Action » Going Up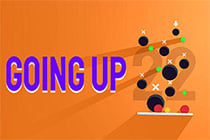 Play
Going Up
On the playing field there is a wobbly platform with a ball on it. Slowly pull the ropes to move the platform upwards. Balance the ball past the obstacles, don't let it crash and reach the goal!
Comments
This game has no comments.
You need to
sign up
to post a new comment.